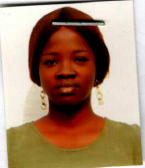 Miss Oyelere  attended the Nigeria Baptist Theological Seminary Staff  School in Ogbomoso ,Oyo State for her primary schooling ,  followed by the Maryland Catholic Grammar School in Ogbomoso  for her secondary schooling.
She got 9 distinctions including 4 A1s in the nine courses she took in her senior school certificate exams.
She later attended Federal University of Agriculture, Abeokuta, where she studied Nutrition and Dietetics  and graduated with a Fist Class Honours degree, with a cumulative grade point average of 4.73. She was the best graduating student in Department of Nutrition and Dietetics  in the year 2017. 
 Miss Oyelere intends to pursue a masters degree in Nutrition and Dietetics..